Training programme collaborating dance, film and music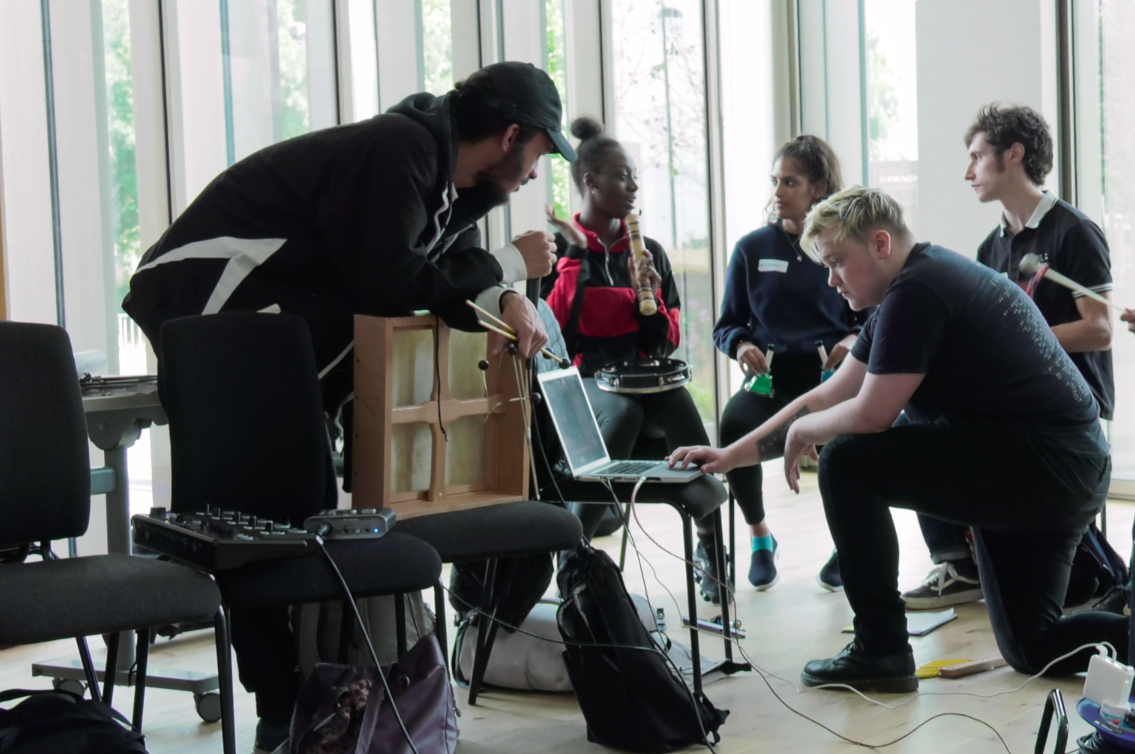 • Enable young people participating in the project to reach their potential;
• Inclusive way of working and teamwork;
• Inspire a step change from emerging to professional;
• Mentored by professionals in the industry;
• 16 – 24 years to collaborate in dance, film and music;
• Create a high quality film with a premier screening;
• Work is submitted into festivals and participants receive a copy of the work to add to their portfolios
Screen Dance Co-lab is an intensive five day training programme, open to young artists aged between 16-22 years to experiment and collaborate dance, film and music. Participants have rare access to industry professionals in the field of screen dance, providing an opportunity to artistically collaborate, share ideas and creatively shoot a film.
Participants will learn skills in choreography for the camera, film-score recording and cinematic filmmaking, delivered through a step by step practical training programme in a site-specific venue allowing each art form to flourish. Collaboration is at the heart of the process, bringing together all three art forms in one space to create a high quality piece of screen dance, giving an insight into the working practises of the commercial and creative sector.
Industry facilitators include film maker Sima Gonsai, musician Richard Shrewsbury (Birmingham Conservatoire), choreographer Iona Waite (Ace Dance and Music), musician Joe Cook ( Project Soundlab) and Director of Photography Chris Keenan. The programme currently takes place in Birmingham during summer or winter half term and is looking to expand across the West Midlands. The work has been selected for U.Dance on screen festival and 60 dance film festival.